Bay Area To Napa Wine Tours in Our Luxurious Fleet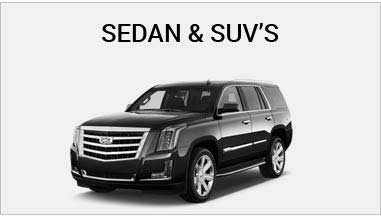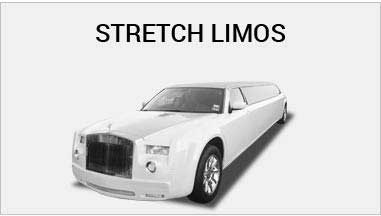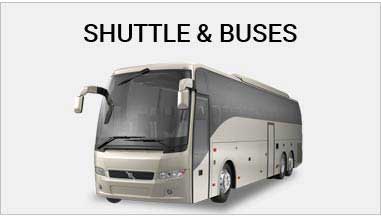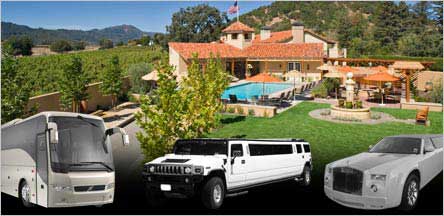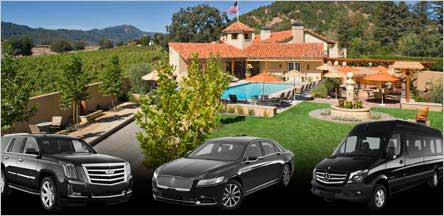 BAY AREA TO NAPA WINE TOURS
Consider taking Bay Area to Napa wine tours by Exotic Limousine to spend memorable time with your loved ones. Bay Area is known world-wide for the finest wineries and vineyards. If you live in the area or visiting for spending leisure time, we can arrange the best tour to explore the wineries and taste the best wines.
We have assisted many customers in enjoying their tour in the most comfortable way. This weekend or vacation time, take the impeccable wine tour and make your leisure time memorable. We can arrange best vehicles such as Lincoln limousine, Escalade limousine and Hummer limousine that can accommodate up to 10 passengers. If you need accommodation for a large group of 20 to 40 passengers, then we can arrange a lavish party bus. These vehicles have superior technologies and innovative features to make your tour ultra-luxury.
Bay Area Wineries
The wines are often considered as the elixir due to their wonderful taste and smell. By taking a wine tour, you can actually learn about making wines from the best wine makers in the world. Below is the list of the few wineries that you may visit during the tour.
Irish Monkey: Don't get surprised by the name of the winery. It truly is one of the best wineries that have great backdrop and impeccable tasting room with wines to die for.
Dashe Cellars: Everything about this winery is fascinating, even the monkey riding the fish label. If you want to get the best Zinfandel wines, then this is your place.
RosenblumCellars: They have outstanding customer service and knowledgeable staff to make you feel comfortable and relaxed. They have a warehouse style wine tasting room with the finest amenities.
JC Cellars: If you are in the area, then never miss this wonderful winery that makes finest Syrah wines. The owner and wine maker Jeff Cohn will definitely impress you.
Bay Area Restaurants
The wine tour can never be over without eating yummy meals at the top-class restaurants in the area. You would be surprised by the enchanting ambience and delicious foods of the restaurants in the Bay Area. Some of the best restaurants that you must visit are:
Kamakura Japanese Restaurant: It is a great place to have fresh sushi. The staff and waitress are friendly and attentive to make your dining experience memorable.
Yume Restaurant: This place serves the best Japanese sushi made in traditional style. Arrive early to avoid the rush. High-quality restaurant and superb service makes it a fine place to dine.
East Ocean Seafood Restaurant: You will find a wide variety of foods in their menu, but dim sum is a must try. You will love to be here to enjoy your meals with your friend or family.
We can guarantee that this wine tour can create lots of happy memories. Grab this opportunity to take your loved ones on the tour that can give them immense pleasure. Avail Bay Area to Napa wine tours by Exotic Limousineto make the wine tasting experience exquisite.