Rent Rolls Royce Phantom For
Rolls Royce Phantom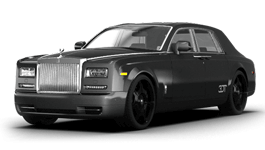 Transport to SFO, OAK, SJC, or SMF
20 Passengers
2 Luggages
Rolls Royce Phantom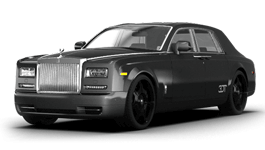 Corporate Transportation
20 Passengers
2 Luggages
Rolls Royce Phantom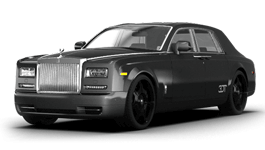 By-the-hour/As Directed for tours, events, & all occasions
20 Passengers
2 Luggages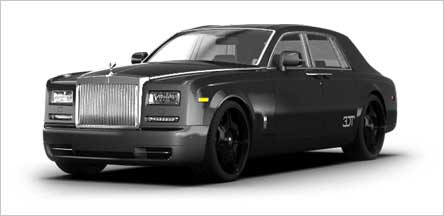 The Cozy Intimate Carriage!
When it comes to the most ideal car for your rental ride in all major cities in California, then Rolls Royce Phantom for California arranged by Exotic Limousine gives you the optimum luxurious ride. This car service is available in all major cities of California like Sacramento & Sub-burbs, San Francisco & Bay Area, and the Napa Sonoma Wine country, Marin County, Concord & East Bay, Oakland, San Jose and the entire Bay Area.
This serene vehicle is equally ideal for all carriage needs; be they cluster day out makers or business occasions. Just give us a call, for your own experience!
The Perfect Partner in All Events
Rolls Royce Phantom for California organized by Exotic Limousine is a car for all times. It is the big carrier – kind of family wagon, the-party-sort-of- a- partner! This unassuming car is very ideal for all huge crowd transportation needs! It will be our pleasure to arrange for you this discreet sleek beauty for those crucial events, specifically:-
Weddings
Birthdays,
Proms And Formals
Bachelor Parties,
Night Outs,
Corporate Tours,
The Hidden Beauty in a Phantom!
Labels sometimes fit to intentions- like the Phantom is just the perfect name for Rolls Royce Phantom for California organized by Exotic Limousine! The dynamics for this car makes it glide like a specter due to its 6.8-liter V-12 engine that can produces 453 horsepower accompanied by a 531 pound-feet of torque with a six-speed automatic transmission pulling from 0 to 60 mph in six seconds. With latest features like An eight-speaker audio system with Bluetooth streaming audio, USB/iPod connectivity, SiriusXM capability, CD Charger with MP3 capacities and some generous spaces front and rear- Don't let life bore you, give yourself a phantom outing leisurely ride, call us today!
Things to Do In a Serene Car!
Rolls Royce Phantom for California organized by Exotic Limousine distinctively is just the right car for those airport or business tours; its interior atmosphere is simply very mature! Are you having an upcoming corporate event that needs some professional exotic car service, then talk to us! With phantom your car needs can be handled to the maximum ; we can even arrange to pick up and drop off your guests from all the famous airports of California such as SFO, SMF, OAK ; besides, this car can also take them to all famous hotels and restaurants of all cities in California. We can even facilitate the car to give them a tour ride from one city to another in California!
Now, you are very informed, make the right choice; and use the Rolls Royce Phantom for California by Exotic Limousine today!