Rent Ferrari F-430 For
Ferrari F-430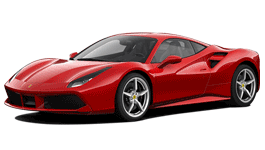 Transport to SFO, OAK, SJC, or SMF
20 Passengers
2 Luggages
Ferrari F-430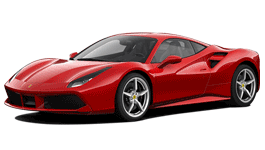 Corporate Transportation
20 Passengers
2 Luggages
Ferrari F-430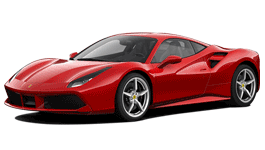 By-the-hour/As Directed for tours, events, & all occasions
20 Passengers
2 Luggages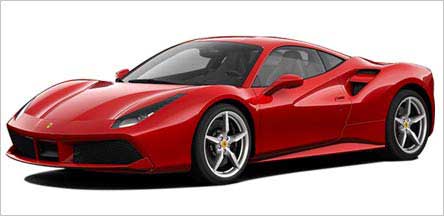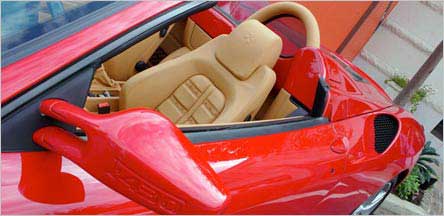 Ferrari F-430, the Ideal Rental Car
When it comes to getting the best rental car services in the state of California, then Ferrari F-430 for California organized by Exotic Limousine is your most perfect choice. We arrange for this exotic car service in all major cities in California that include Sacramento & Sub-burbs, San Francisco & Bay Area, Napa-Sonoma Wine country, Marin County, Concord & East Bay, Oakland, San Jose and the entire Bay Area.
In a Ferrari 430, all your car transportation needs are perfectly met in style, class and pure pleasure. Call legitimate essay writing company us; for this superb car and experience a ride with difference!
Your Special Events Pal!
With Ferrari F-430 you are assured for that perfect and trouble free transportation in the entire California state. This sleek car has the class of its own; that other cars cannot match and you can only appreciates it by sampling its ride! Now, if you are planning for any special event and you need some show of class, why don't you talk to us today? We recommend this awesome car for such special best buy essay event such as:-
Weddings
Birthdays,
Proms And Formals
Bachelor Parties,
Night Outs,
Corporate Tours,
Wine Tours,
Casino Tours Etc.
The Beauty of Your Special Car
Ferrari F-430 has features that make it the most imposing car on the highways. Take its 4.3 liters capacity engine that does 17 miles per gallon or the super six gears or stretch to speeds of 196 mph or its ultra-modern body and the colors to meet your perfect desire; it makes you a celeb an essay on my favourite leader in hindi wherever you go! And whether it's the 2-door 2-seat Berlinetta or 2-door 2-seat Spider all are equipped with CD Charger with MP3 capacities, interior with heated leather seat, state of art air-condition systems and the right leggy roomy to certainly give you a ride of your dream
Things to Do In Your Perfect Car
Are you planning for a holiday or a business trip then Ferrari F-430 for California arranged by Exotic Limousine is your excellent choice. We can arrange to pick you up and drop you from all essay write help the famous airports of California such as SFO, SMF or OAK. For that exclusive celebrity treatment we can even take you to all famous hotels and restaurants of the all cities in California. This is not all, we can arrange for your perfect Ferrari 430 travelling from one city to another in California!
For that unique rental car ride experience, you must use Ferrari F-430 for California arranged by Exotic Limousine today!